Dazed & Confused Korea, August 2
011 
<Twitter's Eye>
illustration consist with 5 issues
 1. Chinese government attempt to make "Jajang-myeon" as their own intangible cultural asset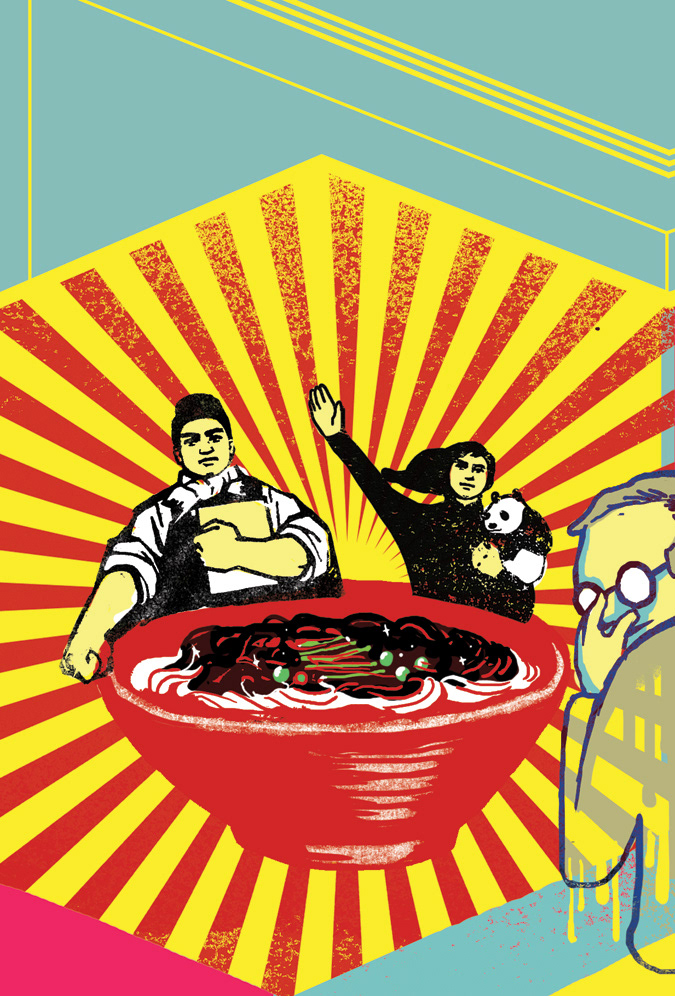 2. List of corrurupted Judges and entrepreneurs  who offered bribe
 will be online for everyone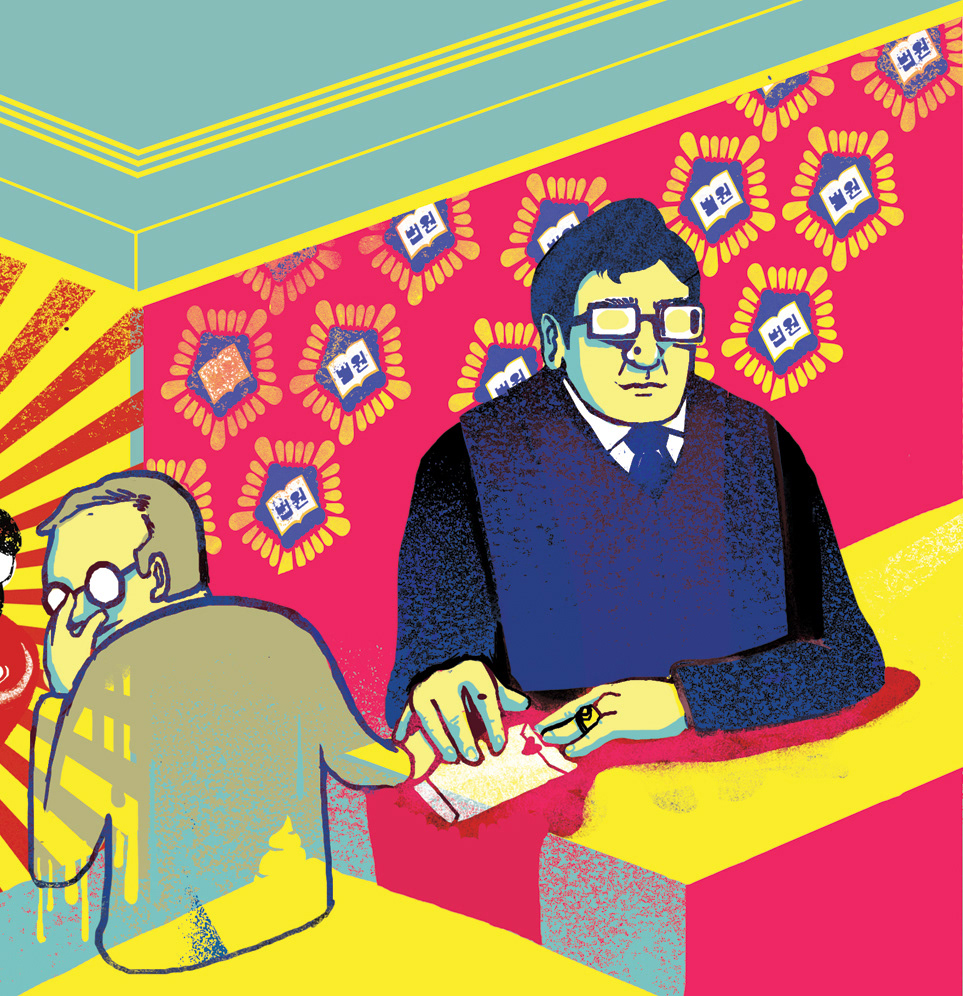 3. Japanese Ministry of Health and welfare had paid compensation to "comfort women troop" during wartime, only 99 YEN(around 1USD) for a month. So make a fake job offer over only Japanese women, 1,200 WON a month to show how unrealistic amount of the money to be paid.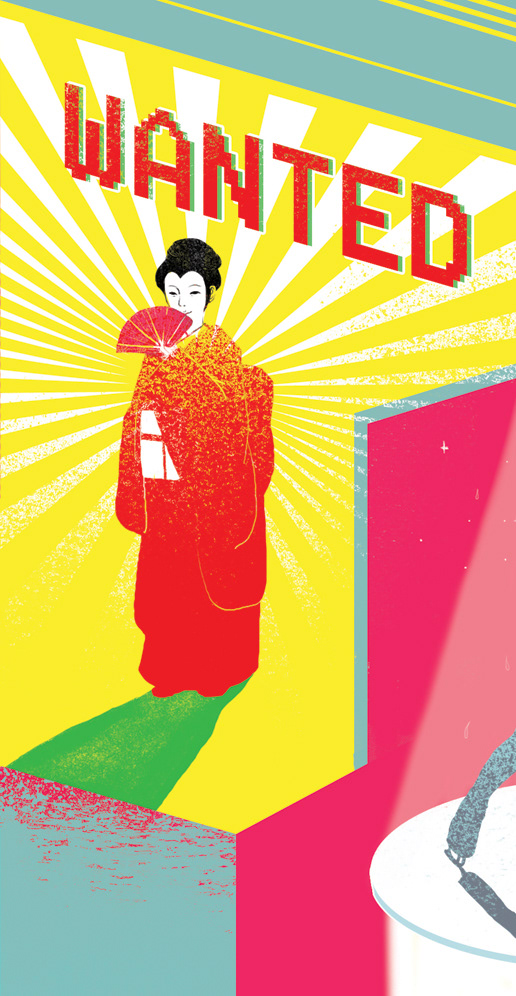 4. Everyone in this country - including government, TV shows -
count on Yuna Kim for things to be done..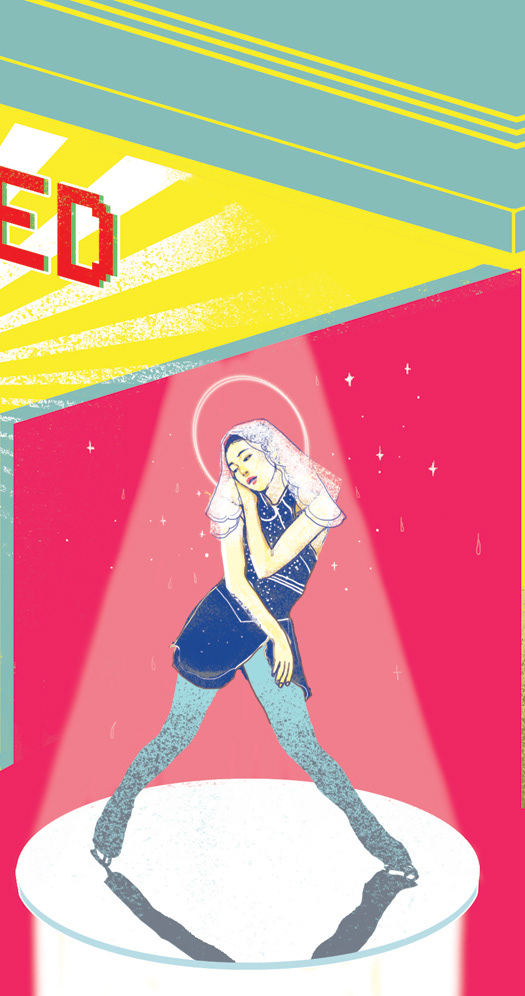 5. Korean national army just started to open a real-bullet shooting practice with fee for every adults, even so many miss-shooting gun shot case are still happening in there.